Dear Customers,
Our office is doing everything we can to ensure your safety and clean working environment. Please wear a mask and remove shoes in the entry way. Thank you!
Takeshi Muro
---
Welcome!
What is Tuina (Tui-na/Tui Na)?
Tuina is one of the oldest hands-on therapies that exist today and is used by one fifth of the world's population.
Tuina is a natural therapy with no side effects and no interference in the body. The massage is performed through clothing.
Tuina uses the Chinese traditional medical theory of the flow of Qi through the meridians as its basic premise. Through the application of massage and manipulation techniques, Tuina seeks to establish a more harmonious flow of Qi through the system, allowing the body to naturally heal itself.
---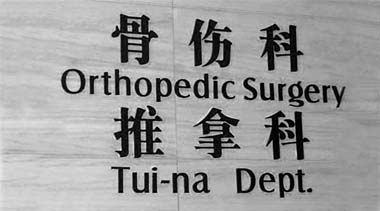 Tuina methods include the use of hand techniques such as brushing, kneading, rolling/pressing and rubbing to massage the soft tissue of the body, acupressure techniques to directly affect the flow of Qi, and manipulation techniques to realign the musculoskeletal and ligamentous relationships.
treats all chronic musculo-skeletal pain such as neck, shoulder and back pain, sciatica and joint pain including arthritis

treats all common chronic conditions such as headaches, migraine, IBS, insomnia, tension and restlessness

treats all conditions that in the West would be treated by osteopaths, chiropractors and physiotherapists plus many that would require drug therapy
---
"The Benefits of Tuina"
The benefits of Tuina are many. The muscles relax, and chronic pain is eased. The nervous system shifts into a deeply relaxed state, which promotes self-healing and creates a sense of emotional well-being. Since the massage is performed through clothing, you may feel more comfortable receiving the massage since you do not have to remove your clothes.
Specific Benefits: Lumbar Herniated Disc Symptoms, back, shoulder, knee chronic disease also pain relief.
Does that work Lumbar Herniated Disc Treatment?
Tuina helps treat/heal hernias in the following manner:
Helps bones/muscles that have bad position to realign.
Helps inflammation around muscles by increasing blood circulation.
Releases muscles tension.
Stretches bones and pushes hernia back into position.
Desensitizes the tendons/muscles touching and around the hernia which dulls pain.
75% of hernia cases will improve with Tunia because this treatment stimulates macrophage in white blood cells which causes the macrophage to digest the hernia which is considered a foreign substance.
Treatment needs to continue beyond being free of pain. When you aren't in pain, you may feel like you are healed, but the hernia is still there. It just isn't touching the nerves or pushing the muscles/tendons which is what will cause the pain. Treatment needs to continue until the hernia is gone. You will know when hernia is gone when neck or back doesn't have stress. For example, if you turn your head and your neck or arms feels pressure/tension the hernia most likely is still there.
How often do I need to come/how long will it take to heal?
Ideally, twice a week for the first two months, but a minimum of once a week. After, the first two months, weekly or every two weeks. Usually it takes 10 months to 1 year.
Additional things that will help improve your condition:
Neck hernias
Always maintain correct posture when using computer, keyboard/piano, etc

When carrying large items, use the buddy system

Don't turn your head or look up/down suddenly

When reading a book, magazine or computer look don't look down too far.

Mattress should not be too soft. Pillow should not be too high.
When carrying large items, use the buddy system

Don't turn your back suddenly/ don't twist

Mattress should not be too soft.
About herniated disk (click below)
What is a Degenerative disc and the Degenerative ?
Tuina clinic offices in Germany
---
Services and Rates

: Tuina Medical Massage Treatment
First visit about 70 minutes includes counseling and treatment.
One session about 35-40 minutes, $50.00 (Credit cards, Cash or Check and
Venmo
, Zelle "No Tip required")
*Please bring your newest MRI or X-ray data if you have.
What to wear for your visit. Massages are performed through clothing. Please wear something loose fitting and comfortable.Thank you.
I want to help people improve their quality of life, so "no tip required." Takeshi
Initial consolation and one month of herbs $65.00. First time about a 30 minute visit.
Focusing on infertility, menopause. Please ask Takeshi.
---
Hours: Mon, Wed-Sat 8:00 am-7:00 pm. (Tue, teaches at school)
Closed: Sunday, Summer vacation, New Year's Day
Cancelation Policy
We understand that unanticipated events happen occasionally in everyone's life. In our desire to be effective and fair to all clients, the following policies are honored.
24 hour advance notice is required
If you are unable to give us 24 hours advance notice you will be charged the full amount of your appointment.
No-shows "no-show." They will be charged for their "missed" appointment.
---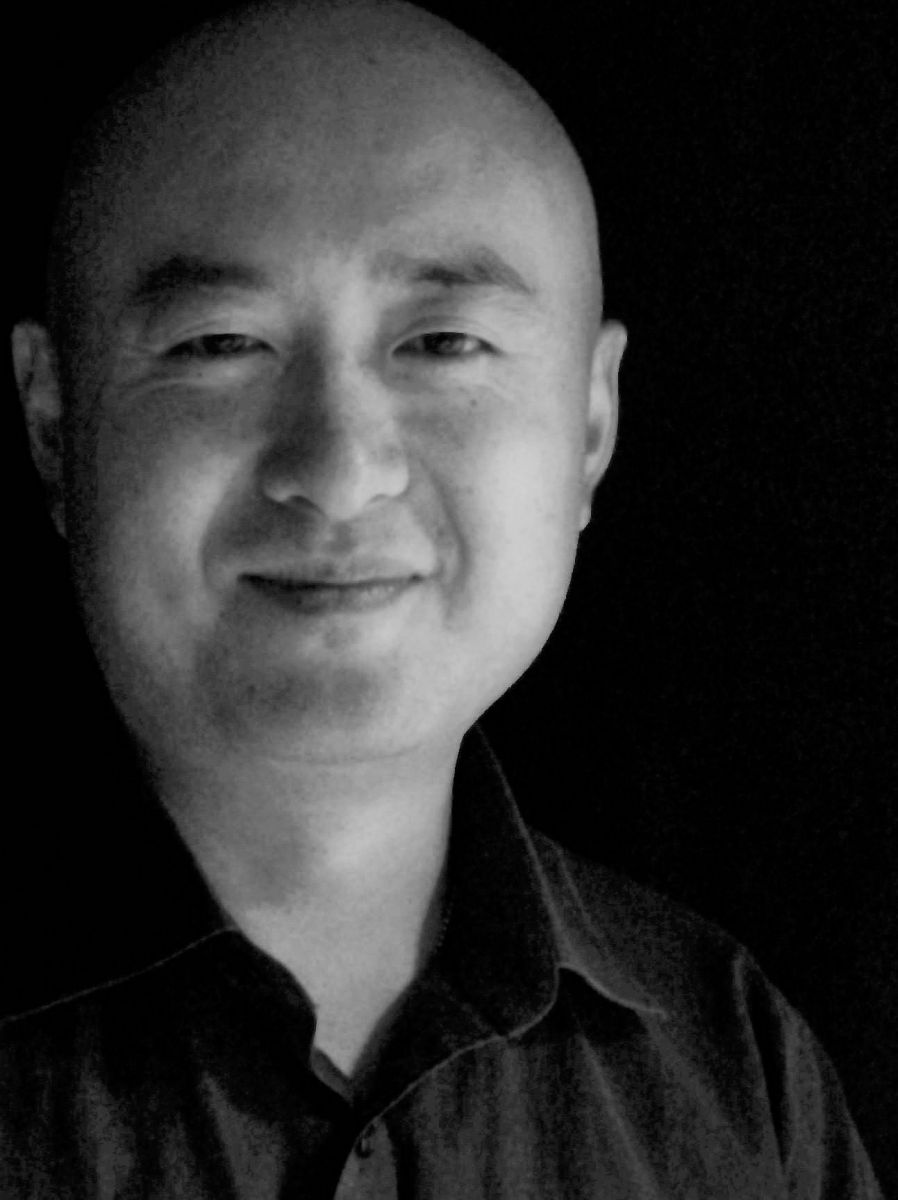 About the practitioner Takeshi Muro
He practices Tuina (Tui-na), He graduated from the Shanghai Traditional Chinese Medicine University. While in school, he worked as the Dr Gong Li's Assistant at the Yueyang Hospital in Shanghai. https://www.shyueyanghospital.com/Html/News/Main/1458.html
He specialize in treatment of Herniated Disc, (Lumbar vertebra) also chronic back, neck and knee pain.
Takeshi relocated from Japan to Colorado in 2008. He is fluent in Japanese, English. He is licensed and insured Massage Therapist in the state of Colorado. He likes travel and eating local foods.
State of Colorado Massage Therapist License #0006332

Tuina License of World Federation of Chinese Medicine Societies

The People's Republic of China Tuina Occupation Qualification Certificate

Teacher of Colorado School of Traditional Chinese Medicine (Master)
---
After having jogged over 12 miles I went for a massage for hip pain. It was very relaxing and helped the tightness and pain in my hip fade away. I highly recommend Takeshi and his therapy. Dr.C.K.
★★★★
I went to Takeshi because I was suffering from chronic neck pain. This was my first massage, and I didn't know what to expect. Although he focused on my neck, he gave me an hour-long, full-body massage that was thoroughly relaxing and relieved my neck pain. I had increased mobility after the session as well. I would recommend him to anyone looking for some pain relief or just a great, relaxing massage. Mrs. D.B.
★★★★★
I love it, I think he is better then my Doctor. Mr. R.D. 
★★★★★★★
I have been dealing with severe pain due to pinched nerves in my lower back caused by years of abuse by snowboarding, and gymnastics. I have tried chiropractic treatments, but it didn't treat muscle and joint problems. After some researching, I heard about Tuina massage. I looked around Colorado and found Takeshi Muro to be one of the best in the business. He has a solid background and training from Shanghai Tradition Chinese Medicine University. Takeshi Muro focused on my back and coccyx area, using acupressure, chiropractic and massage techniques. He also taught me stretching exercises to take home with me.Every time I leave his office, I feel relaxed and the pain has subsided substantially. I used to see him once a week, but as my condition improved, I reduce it to once a month. He has helped me out with my back and I'm so glad I found him. Mr.T.K. 
★★★★★
Takeshi's massage is very helpful. Mr. Mrs. T.
★★★★★